It seems the folks at McDonald's want to keep up with the times. Ronald has had a makeover! He's got spiffy new duds, just check them out below.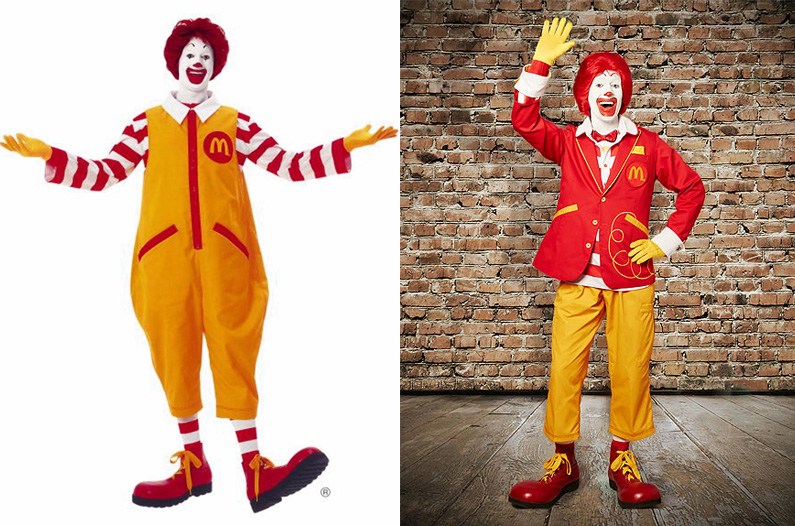 While his clothes are updated, the clown make-up is not. For many years, Twinkles was also a white face clown. The white face made me a real clown. However, it took a really long time to put on the make-up so it looked good. I decided to try going without, but I wondered – "Would people would still think I was a clown?"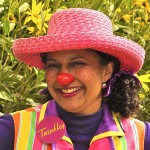 I was pleasantly surprised. The make-up made no difference, and in fact, I think little kids are more receptive to me with my current look. I also decided to wear a big, red nose and I love it! So, maybe McDonald's doesn't feel they can change more than Ronald's clothes, but it might go a long way to making him more accessible to their smallest customers.
Btw, I did have a chance to meet the dashing, red-haired guy. Here we are together…