Best Parties Ever!
Twinkles is a seasoned family entertainer, and has a bunch of clown services perfect for your next party or event. She's a Face Painter and Balloon Animal maker, and she loves to clown around!
Twinkles' Tips for Fun Fotos!
Group photos are a great way to create lasting memories of everyone there. Whether it's a birthday party or company event, gather everyone together for some pics of the whole crowd. Take lots of shots… try the list below for fun!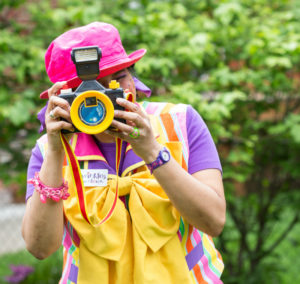 1. Everyone smile
2. Everyone look at someone else
3. Everyone look at a different person
4. Everyone make a goofy face
5. Everyone be cool as a cucumber